Do you also like basketball?
Here is some cool facts about NBA you probably didn't know!
#1 Shaquille O'Neal made only 1one three-point shot ever
One of the best all-time NBA players, Shaq is a four-time NBA champion and a 15-times NBA All-Star. He dominated each and every aspect of the game, except one. Shaq has attempted 22 three-pointers in his entire career and has converted only a single out of them. It is hard to imagine a player with 11,196 buckets in his NBA career but only a single 3-pointer in it, isn't it?
It was on 16 February 1996 when Magic inbounded the ball and with two seconds left on the clock, one of the ugliest bank shots ever in the history of NBA was made by Shaq.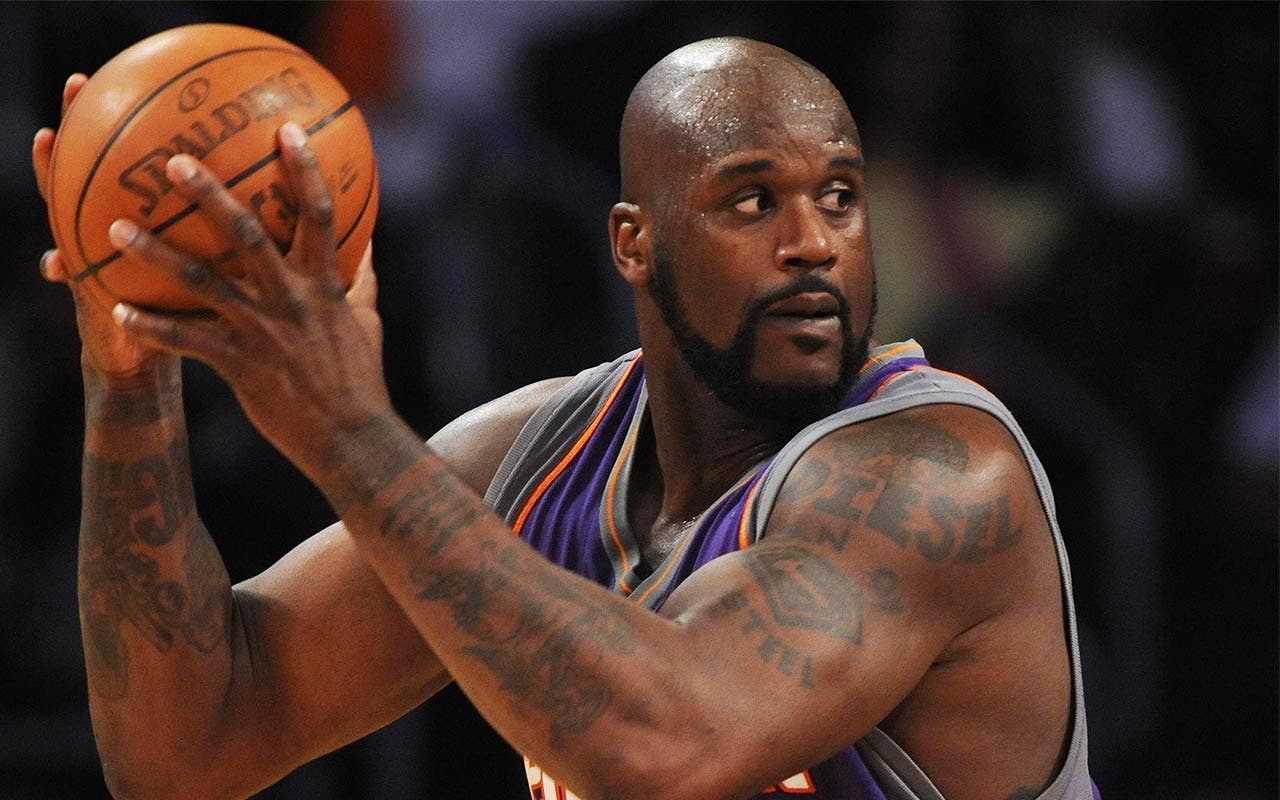 #2 Air Jordans were once banned from the NBA
Air Jordan was born in 1985 and is still one of the best all-time basketball sneakers. They are growing bigger year after year. However, the start was not that easy. The sneakers during that time were mostly white and the players were told to wear shoes which matched their uniforms and the shoes of their teammates. The early Jordan's came in black and red combinations which were not liked by Former Commissioner David Stern because they were matching with Chicago Bulls uniform.
Stern fined Michael Jordan $5000 for every game that he played with these sneakers on. Jordan did not care because all the fine was paid by Nike on his behalf. It was not a big price for Nike in return for what they got.
#3 Kobe Bryant's first NBA contract was co-signed by his parents
Kobe Bryant was the 13th pick in the 1996 NBA draft. He was selected by Charlotte Hornets and was immediately traded to Los Angeles Lakers and rest is history which all of you know. One of the other stories concerning the draft was that when Kobe was drafted, he was not 18 years old. The rules for eligibility to an NBA draft were different during those times than those are today.
Kobe's parents had to co-sign his NBA contract on his behalf until he turned 18 later that year.
#4 The shortest player and the tallest player in NBA history played once for the same team
Muggsy Bogues (5′ 3″) is the shortest person to play in the NBA. Muggsy was an amazing athlete and was famous for his steals. He was so small that in one of the plays, he even went through the legs of a player. He was an underrated shot-blocker.
Manute Bol (7′ 7″), on the other hand, is the tallest person to play NBA. He was an amazing shot-blocker and rebounder. He was an underrated three-point shooter.
In the 1987-1988 season, they both played for the same team in Washington Bullets.
#5 LeBron James eats and writes with his left hand
One of the most dominant players on the planet right now, LeBron James eats and writes with his left hand. He is ambidextrous. LeBron shoots with the right hand and is usually considered right-handed but, the fact is, he uses his left hand for almost everything other than shooting the basketball.
On being asked about this, he replied that he tried to imitate his idols Michael Jordan and Penny Hardaway during his childhood and started shooting with the right because they used to shoot with the right. Just imagine if LeBron starts shooting with the left too.How much fire do you expect then!
Was it something you liked ? And do you wanna find out more?
Please visit our website Letsbet.com tonight at 20.00 CET,  And you can listen to the complete list there with Sandy and James.
Register Today and Join the fun!